Manpower uses our strategic advantage, knowledge, capability and networks to uncover and nurture the best talent in the market. Our experienced Corporate Services sourcing specialists across Australia combine their unparalleled market insight with a vast network of connections, developing deep pools of engaged talent for your key and critical permanent and contingent roles. On average, Manpower supports our clients to source candidates for over 700 corporate services roles each year. Our track record of success in this space is exceptional with 100% of all permanent and contingent roles filled.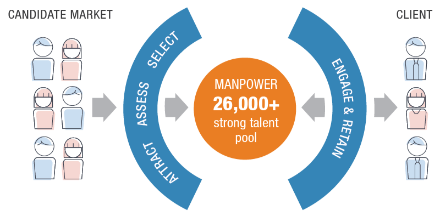 Role Types
Cloud Software Engineer

Cloud Sales Executive

Cloud Systems Engineer

Cloud Engineer

Cloud Network Engineer

Cloud Product Manager

Cloud Developer

Cloud Administrator

Cloud Consultant

Cloud Network Engineer

Cloud Security Analyst

Cloud Automation Engineer

Cloud Consultant

Cloud Architect
Combined with our quality assured best practice assessment and selection approach, Manpower delivers cost effective, high quality results that see you source the right talent, with the right skills, at the right time.
View Other Capabilities
Accounting & FinanceHSEIndustrial & TechnicalSales & Marketing
Explore Our Services
Temp & ContractPermanent RecruitmentVolume RecruitmentValue Add Services